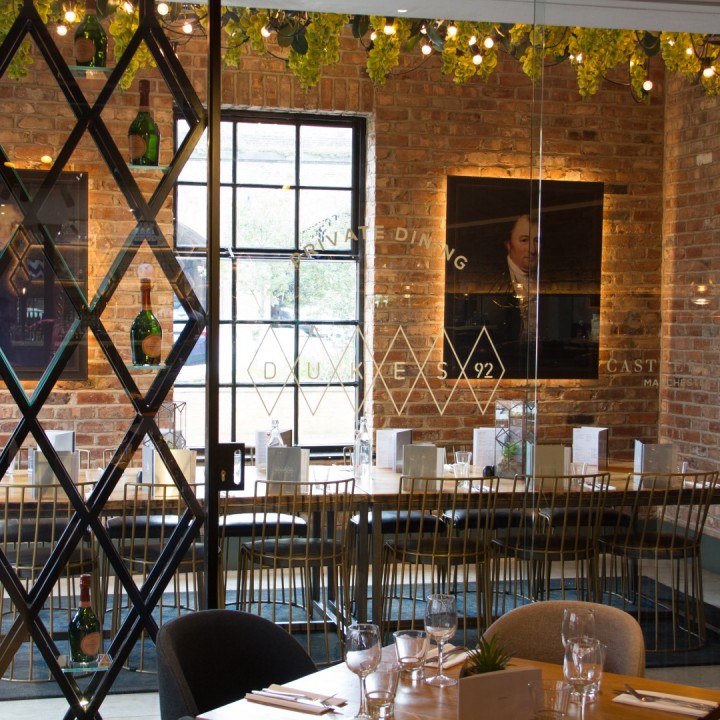 Nestled at the end of the building, right next to the canal, which seats up to 16 people. We think it's rather nice. To enquire about booking the Private Dining Room contact our reservations team on 0161 839 8642 or reservations@dukes92.com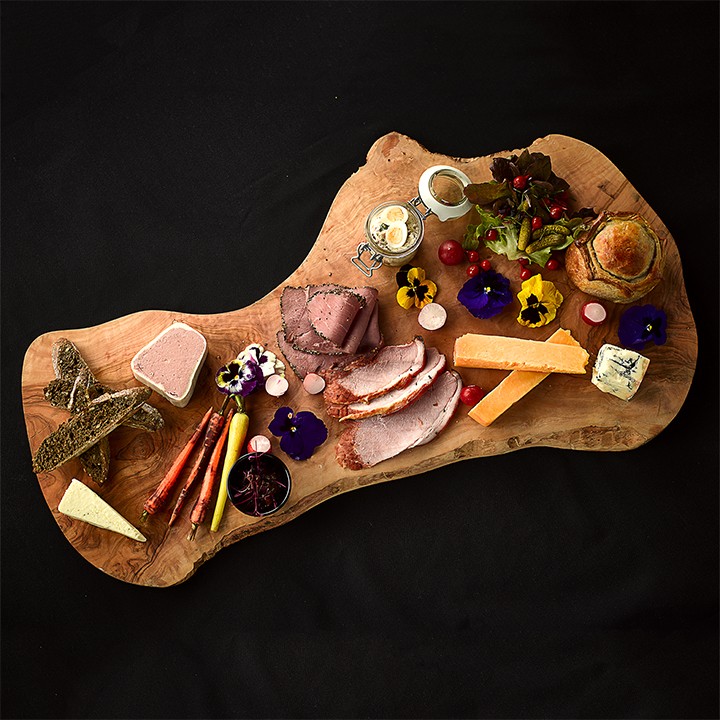 Dukes has always been famous for its cheese and pate, but our old counter has been replaced by our fresh new sharing boards. Simply pick the size (the Little Board for 1 person, the Big Board for 2-3 people or the almighty Motherboard for 6-10 people.), then select your perfect melange of cheese, pate, fish, meat and salad.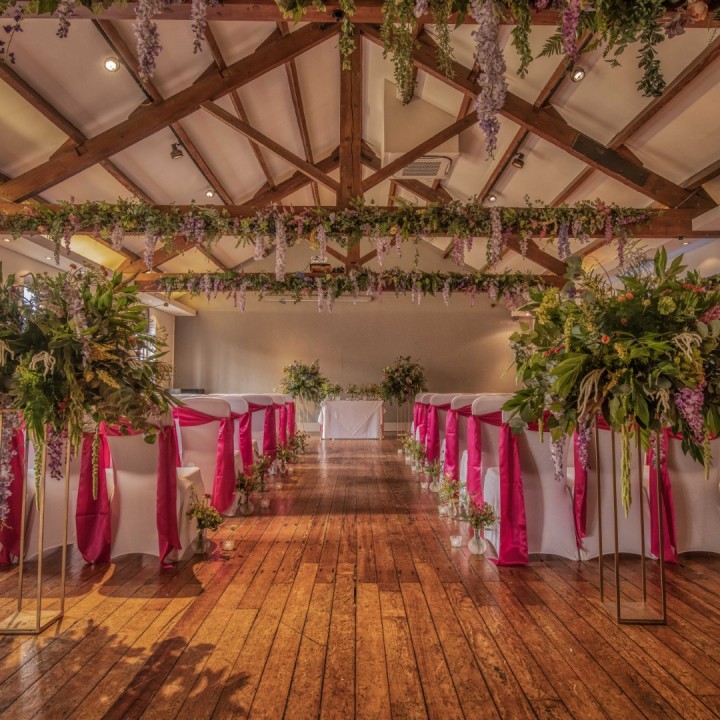 The Castlefield Rooms offer a superior elegant atmosphere which makes the perfect venue for a stylish and romantic wedding day.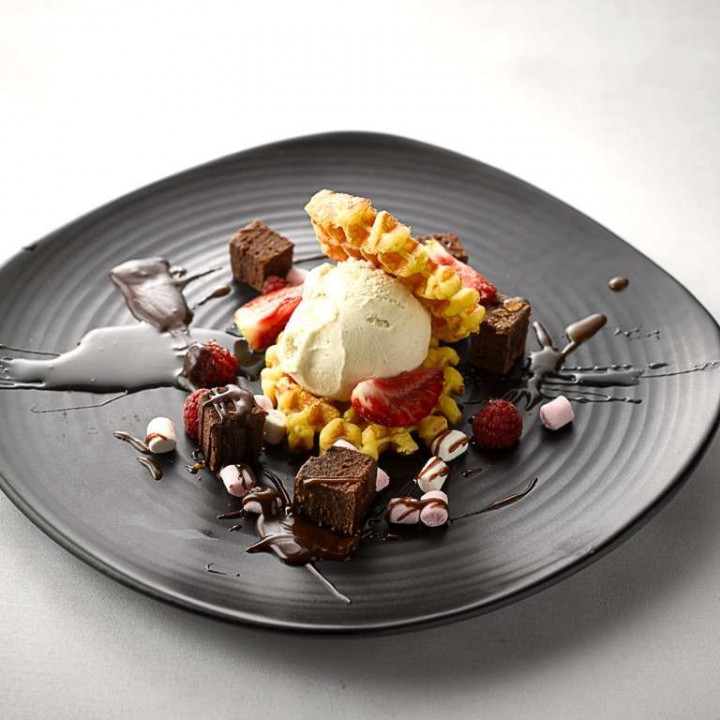 Waffle Mess - with chocolate sauce, toffee sauce, salted caramel brownie, mini marshmallows and vanilla ice cream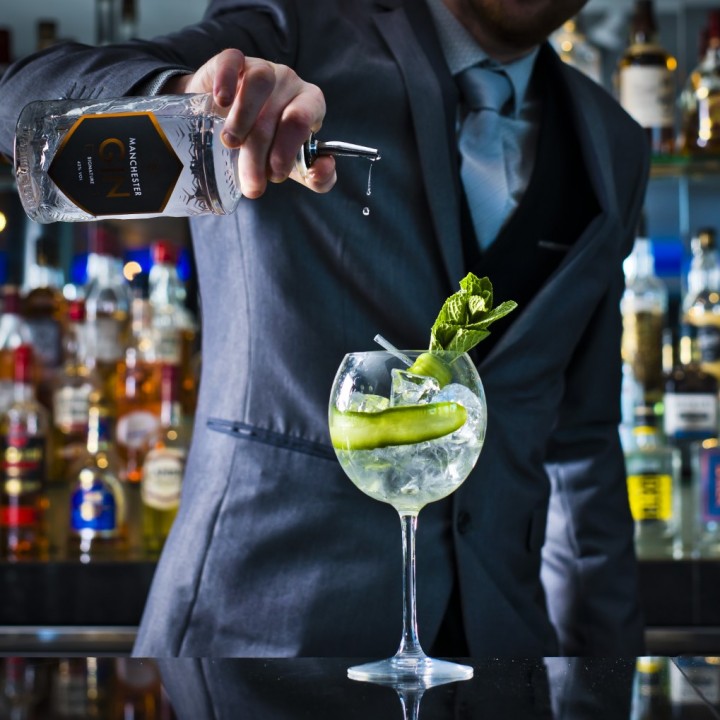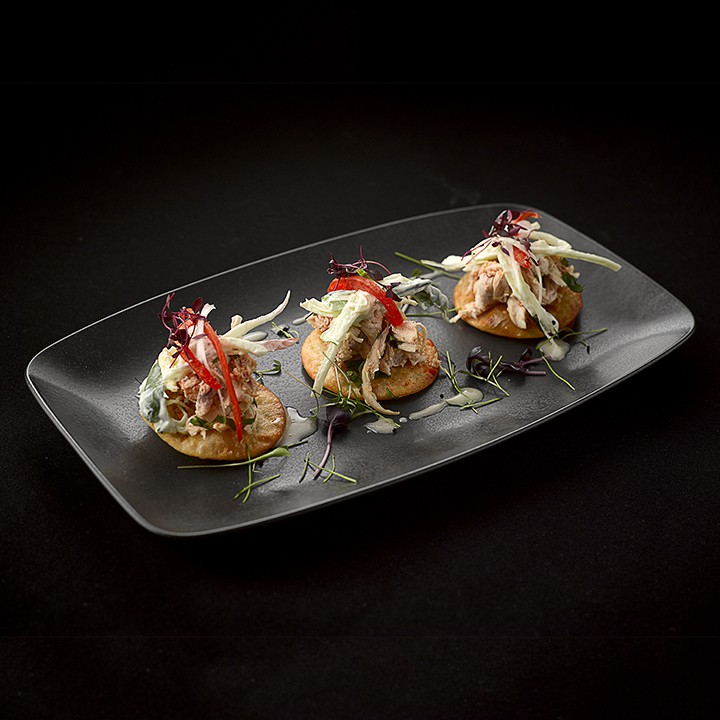 Pulled Chicken Toastadas - Pulled chilli & coriander chicken on homemade crispy tortillas with skinny coleslaw.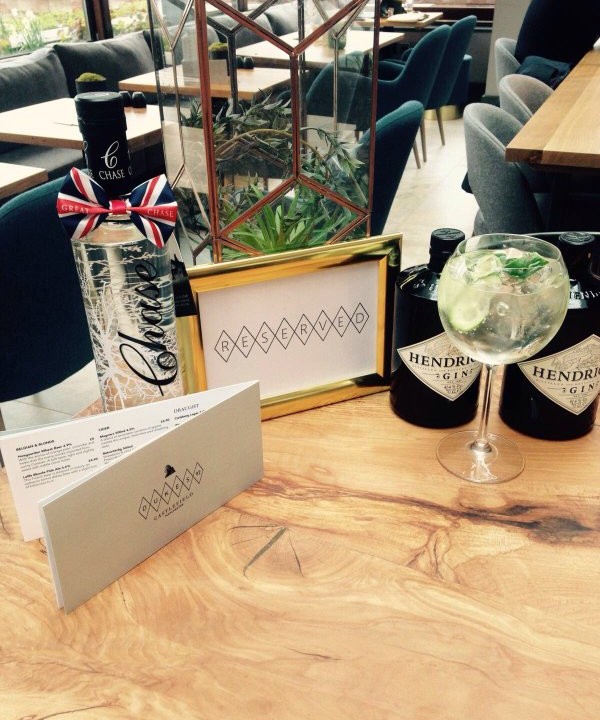 At Dukes 92 we take our drinking seriously and sometimes a drinking session with friends most definitely requires seats! It's not an age thing, but a comfort thing, and one that we are more than happy to oblige! To reserve your drinks table please just contact our reservations team on 0161 839 8642 or reservations@dukes92.com